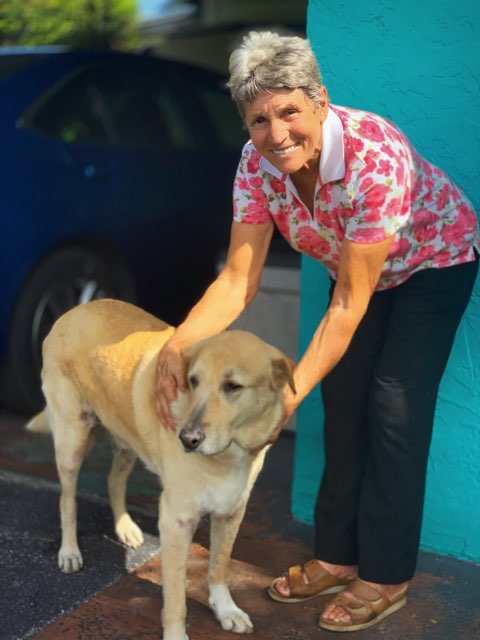 Meet Our Founder, Susan Carmichael
Susan Carmichael is a savior and caregiver to over 700 feral cats in Palm Beach County, FL. Susan founded Florida's Forgotten Felines, Inc. in 2002 after "just going out to feed the neighborhood homeless cats." Soon enough, she expanded her efforts and cares for over 20 colonies and 700 cats, daily. She works 365 days a year, hour after hour, to make sure that these cats are taken care of. Susan and her team enforce the Trap, Neuter, Release (TNR) method for our local cats, to humanely control the county's cat population. Florida's Forgotten Felines, Inc. is aligned with heart-centered veterinarians who provide medical care for ill cats, as well.
Feeds over 20 colonies of homeless cats daily

Oversees the daily operations of FFF

Interview, hires, and trains new feeders for FFF

Manages cat food and medical supply donations

Advocates for felines in need and support

Arranges adoption and fostering with loving families
Florida's Forgotten Felines, Inc. is a mostly all volunteer, NON-PROFIT, 501 (c)(3) organization, dedicated to making life easier for over 850 cats in over 70 colonies in southern Palm Beach County.
Florida's Forgotten Felines is NOT AN ANIMAL SHELTER. We feed and care for these cats in their colonies and at their colony locations.

We spend roughly $6,000 each MONTH on wet and dry food to feed stray and feral cat colonies. We spay and neuter our cats and provide medical care to any sick or injured animals plus lots of TLC on a daily basis.
Within this website, you will learn about what we stand for and what we have done to help the cat population all over Palm Beach County, FL and beyond. Lots of TNR (Trap-Neuter-Return) is needed to help reduce the tremendous cat overpopulation, thereby preventing many innocent lives from being lost. We are in great need of volunteers – whether it'd be feeding, trapping, transporting or monetary help. Since we are a 501 (c)(3), Non-profit, IRS recognized organization, your donations are 100% tax deductible and every penny goes directly to the animals. So please contact us and help us save lives.
We have over 25 years of experience in TNR, feeding, colony monitoring, fostering, adopting out and medical care.
Any help is greatly appreciated – from food, to money, to your valuable time!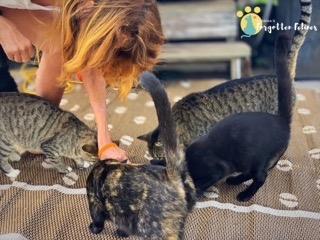 "I have been volunteering with Susan for years as a loyal feeder. Susan is the most caring, trustworthy, reliable super human I have ever met. She truly cares about these cats and she is a role model on so many level. Her level of commitment is inspiring."
Frequently Asked Questions
Go ahead, ask us anything.
If you have any additional questions, please contact us