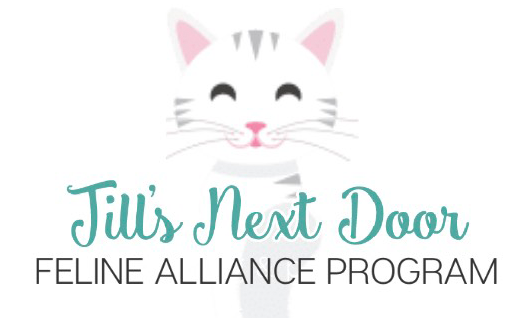 JILL'S NEXT DOOR FELINE ALLIANCE PROGRAM IS A PROUD AFFILIATE OF FLORIDA'S FORGOTTEN FELINES.
In 2019, Jill Merjeski founded Jill's Next Door Feline Alliance Program (FAP). FAP is a self-funded rescue, foster and adoption program created as an alliance with local pet rescue organizations around Broward and Palm Beach Counties, Florida. FAP works especially close with Florida's Forgotten Felines, aligning its goals with their feline saving endeavors. Our mission is to work with FFF, taking in cats and kittens in need and socializing them to increase their chance for adoption. We also reunite strays with their owners and assist in finding homes for kittens! Anything to help our local homeless cats find the love and home they deserve. You can find additional information on JND Feline Alliance Program here: fb.me/JNDfelineallianceprogram
VOLUNTEER OPPORTUNITIES
JND Feline Alliance Program is always accepting volunteers to help socialize, care, and increase adoption odds for feral cats and kittens. With the growing number of kittens and cats she has fostered (over 100 and counting!) we need volunteers in our home nursery strictly dedicated to foster kitties. The nursery includes: wall cat mazes, pack and plays, playpens, toys, supplies for bottle feeding babies (heat lamps, heating pads, etc.) Volunteering includes bottle-feeding kittens, socialization, medical care, raising feline awareness, adoption connections and advocacy.
Please email jill@jillsnextdoor.com for more information on volunteering with us!